<!- mfunc feat_school ->

Featured Programs:

Sponsored School(s)
Sponsored School(s)
All school search, finder, or match results, as well as colleges and universities displayed as "Featured School(s)" or "Sponsored Content" are advertisers that compensate us for placement on this site. The resources, editorial content, and school evaluations published on this site are developed independent of the schools that advertise here.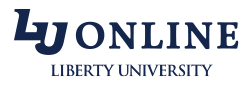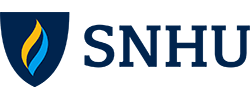 <!- /mfunc feat_school ->

The entire healthcare industry is growing at a very rapid pace, with millions of new jobs being generated in the next decade. As there is more focus today on preventative health care to lower costs, it is recognized that good health depends largely upon good eating and nutrition.

That is why there is strong growth in the food and nutrition industry. Healthcare organizations, including hospitals and doctors' offices, want to hire nutrition and diet experts who can encourage Americans to eat better so as to avoid major health problems.

Food and nutrition and its role in health and wellness have never been more important than today. Millions of Americans are obese as our lives are becoming more sedentary and unhealthy food is widely available and inexpensive. More of us want to lose weight and become healthier, and a big part of that is learning how to eat better.

Eating healthier means that there will be fewer of us with heart disease, obesity, and many other serious health conditions. The increased focus on better nutrition is increasing demand for the services of nutritionists and dietitians.

In response, many workers are gaining an interest in earning a food and nutrition degree. A bachelor's degree in food and nutrition will boost your knowledge of nutrition and food so that you can be employed in many high paying positions in this growing industry.

By earning a bachelor's in food and nutrition, will develop the following skills:
Be able to talk to clients and consumers about important scientific research about food and nutrition that are consistent with the latest health recommendations from the US government
Devise highly effective nutrition education programs that promote a healthy diet and exercise, for universities, primary and secondary schools, state and federal agencies and private organizations
Use cutting edge communication strategies that educate consumers about the importance of eating well to reduce obesity, heart disease and diabetes.
Learn how to create studies and nutritional research to have a better grasp of how poor diet can lead to poor health
Have a better understanding of nutritional scientific principles that are key in educational nutrition to promote better health among at risk populations
Career Paths
By earning a bachelor's or master's degree in food and nutrition, you will be able to enjoy a good salary and career growth in a variety of nutrition and fitness-related positions.
Nutritionist
Nutritionists are highly respected food experts who promote wellness and health and reduce the incidence of major diseases. They provide advice to patients about foods that they should eat to be healthier, or to reach a certain health goal.
Some patients, for example, may need to lose a significant amount of weight to lower their cholesterol, or to manage their diabetes. A nutritionist would work with the patient to achieve those goals with a better diet and exercise plan.
Nutritionists typically have the following duties:
Assess the nutritional and health needs of the patient
Provide counseling to the patient on how to eat healthier, such as limit saturated fat, simple carbohydrates and sugar
Devise meal plans that lead to better health outcomes for the patient
Promote healthy living by talking to groups about good nutrition and the strong relationship between eating healthy and preventing diseases
Many nutritionists are self employed and may meet with their own clients. Or, they may be employed as consultants for various companies. Some nutritionists will need to spend a lot of time on marketing their nutritional services, while others will be full time employed for a specific organization.
More companies today are hiring licensed nutritionists to work with their employees on health and weight loss; staying healthy leads to better work attendance and lower health care costs.
To become a nutritionist, you should earn a bachelor's degree in food and nutrition. After you have earned your degree, you will need to have several hundred hours of supervised training, which usually is an internship. Some universities may have a coordinated program in nutrition that will allow you to finish your internship as you are taking your classes.
Most states require you to have a license to practice as a nutritionist. Many who graduate in this field may decide to obtain their Registered Dietitian Nutritionist credential or RDN. The RDN is not always mandatory to find work, but it can make you more employable.
The RDN will require you to have at least a bachelor's degree in food and nutrition and complete an internship of 1,200 hours.
Job Outlook
After you have earned your food and nutrition degree, you will have a very good career that you can look forward to. Employment for nutritionists will increase by an excellent 16% by 2024, according to federal government data.
There is much more interest today in the role of food and nutrition in improving health and wellness. This is a very important part of lowering healthcare costs by preventing serious medical problems from occurring.
Nutritionists are seeing more work because there are so many Americans today who are overweight. The CDC states that ⅓ of adults in the US are obese. Heart disease, diabetes and kidney disease are common problems associated with obesity. It is now known how important a good diet is to prevent and treat illnesses. There will be more need for nutritionists to work with patients who need to lose weight to improve health.
Nutritionists also will be needed to work with elderly Americans who want to live a long life and be healthy.
Food and Nutrition Salary
The median salary for nutritionists is solid at $58,920. Those who earn a master's degree in food and nutrition may eventually earn up to $82,000 per year.
Online Degree Options
The University of Alabama offers an online Bachelor's Degree in Human Environmental Sciences, Food and Nutrition that can combine your love of science with a desire to educate other people about the great importance of nutrition in good health.
By earning this bachelor's degree, you will be taking the first important step to becoming a registered nutritionist or dietitian. This program will provide you with a thorough understanding of how human health and nutrition relate, and you will then be able to apply that knowledge in your nutrition career.
This is just one of three online programs in the US that is accredited by the Accreditation Council for Education in Nutrition and Dietetics or ACEND.
After you complete the degree, you can then apply for a variety of nutrition and dietetic internships. After you complete your internship, you will then be able to sit for the RD exam and become a registered dietitian or nutritionist.
This program requires 76 total hours for graduation. Some of the courses required for graduation include:
NHM 101 Intro to Human Nutrition
NHM 195 Intro to Dietetics & Nutrition
NHM 201 Nutrition in the Life Cycle
NHM 253 Food Science
NHM 340 Community Nutrition
NHM 361 Nutritional Biochemistry
NHM 362 Nutrition at the Cellular Level
NHM 363 Applied Nutrition
NHM 365 Medical Nutrition Therapy I
NHM 372 Intro to Food Service Management
NHM 373 Purchasing, Design & Risk Management in Food Service Systems
NHM 374 Quantity Food Production & Service
NHM 395 Intro to Research in Food and Nutrition
NHM 441 Nutrition Education
You also need to complete these five science courses:
CH 104 Introduction to Chemistry
CH 105 Introduction to Organic Chemistry
BSC 215 Anatomy and Physiology I
BSC 216 Anatomy and Physiology II
BSC 242 Microbiology
Accreditation
We recommend that you look for a food and nutrition degree program that is accredited by the Academy of Nutrition and Dietetics or ACEND. This accreditation will ensure that you are earning a high quality degree that is well respected in the field.
Summary
The nutrition field is growing quickly as there is such a growing demand for more health care services, and also a push to lower health care costs. More nutritionists are needed to serve this growing need, so you will be able to find plenty of work with good pay.
References