<!- mfunc feat_school ->

Featured Programs:

Sponsored School(s)
Sponsored School(s)
All school search, finder, or match results, as well as colleges and universities displayed as "Featured School(s)" or "Sponsored Content" are advertisers that compensate us for placement on this site. The resources, editorial content, and school evaluations published on this site are developed independent of the schools that advertise here.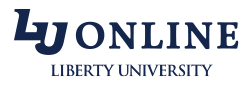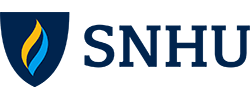 <!- /mfunc feat_school ->

On the surface, travel nursing is a simple concept. When healthcare providers run into staffing issues, they hire agencies to find skilled nurses from other parts of the country to fill the gaps. Patients get the care they need and nurses can potentially make more money, travel, and use their skills to their fullest potential.

But on the other hand, travel nurses face unique challenges they may not encounter while working close to home. Before jumping headlong into this potentially rewarding and lucrative world, nurses should ask themselves, "Is travel nursing worth it to me on every level? Do the pros outweigh the cons?"

To help you answer that question for yourself, here are some professional requirements, pros, cons, and financial considerations to take into account.
---
The Pros and Cons of Travel Nursing
Find Out About Travel Nurse Jobs
---
Should I Be a Travel Nurse? A Look Into Job Requirements and Personality Traits
Travel nursing agencies often look for candidates with a specific blend of professional experience and helpful personality traits. After all, nurses frequently travel to hospitals that are understaffed and overflowing with patients.
Because of that, travel nurses need to be well-rounded professionally. Travel nursing agencies often require their staff to:
Be RNs (registered nurses). Most agencies require travel nurses to be registered nurses so they can provide patient-focused care in a wide range of contexts. That means potential travel nurses need to have passed the NCLEX in addition to having a BSN or associate's degree in nursing.
Have one to two years experience in the field. Travel nurses should be confident in their ability to carry out their duties no matter where they find work. For nurses who want to work in specific roles (as ICU nurses or pediatric nurses, for instance), agencies frequently require them to have a year's experience in that specialty along with the necessary certifications.
Have state licensure in the area they're traveling to. Due to the recent need for traveling nurses, 39 states have become part of the NLC (Nurse Licensure Compact). This agreement means that if a nurse is licensed by an NLC member state, their license is valid in other states that are part of the agreement. In non-member states, nurses will have to get a license to work in that specific state.
But not everyone who meets these standards would necessarily make a great travel nurse. Because they sometimes change locations multiple times a year, travel nurses need to be flexible, patient, and communicative. This way, they can mesh with any team or patient population they meet.
The Life of a Travel Nurse Explained in Three Frequently Asked Questions
Every travel nurse's experience is a little different. A nurse working in rural Georgia will probably face different challenges than a nurse that just moved to New York City. However, new travel nurses often have similar questions about what the life of a travel nurse is really like.
Is It Hard To Be a Travel Nurse?
In some respects, the travel nurse lifestyle can be just as tough as being a nurse in one's own community. The hours can be long, the work can be physically and emotionally exhausting, and no two days are exactly the same. But on top of that, travel nurses face some rather unique challenges.
First, travel nurses are likely to be entering a region experiencing an acute nursing shortage. Their new coworkers might be overworked and on the verge of burnout. Maintaining a positive attitude as a newcomer to an already less than ideal situation is a challenge in and of itself.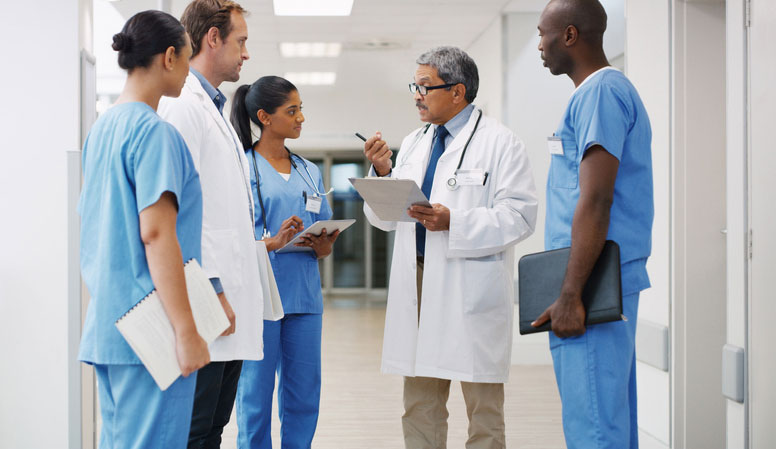 There's also the challenge of integrating yourself into a new community. Your new coworkers know very little about you. You may have to be a little more outgoing than you would be in your home area. While that may seem intimidating to some, a travel nurse with an unstoppable work ethic and an impeccable bedside manner can overcome this challenge relatively quickly.
How Long Can a Travel Nurse Stay In One Place?
In many cases, travel nurses work on a 13-week contract. Some facilities offer shorter eight-week contracts while others hire nurses for 26-week contracts or longer. Generally, contracts don't last longer than a year.
Where Do Travel Nurses Go and Do They Have a Say In It?
Geographically, travel nurses can go just about anywhere as long as they have the right certifications. This might include a clinic in Connecticut, an ICU in Iowa, or a mental health community in Hawaii. The best part is that, in general, travel nurses get to determine where they go and in what setting they will work in.
But it's important to remember that travel nurses have to go where the jobs are. Some cities have enough nurses and some sectors of healthcare are more well-staffed than others.
The Pros and Cons of Travel Nursing
Like any kind of nursing, travel nursing can be rewarding on personal and professional levels.. But being a travel nurse sometimes comes with advantages nurses working close to home don't often get.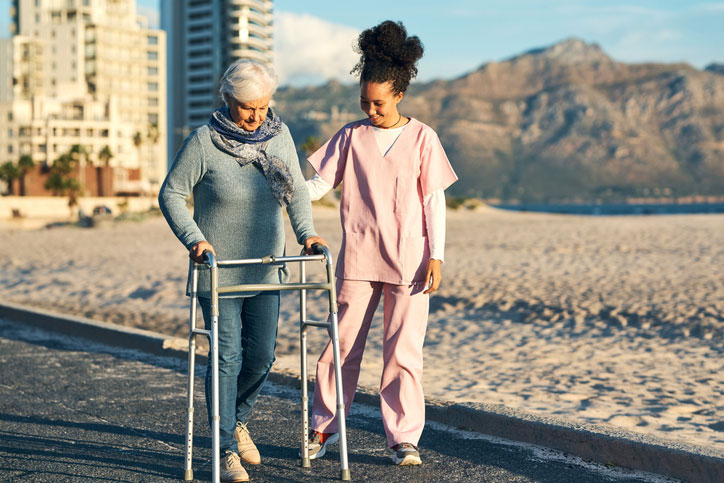 Some of the biggest benefits of being a travel nurse include:
Finding the exact nursing experience you want. If your career is focused on any singular place, you may be limiting your own potential. For instance, a nurse interested in endocrinology might not have any interesting local career prospects. However, a traveling nurse may be able to actively seek specialty programs elsewhere in the country.
Traveling on someone else's bill. Travel nurses often get a stipend for traveling, housing, and other expenses. So no matter where they go, they won't likely have to dip into their own savings. Perhaps the best part of that is that these stipends are usually tax-free.
Making new professional and personal connections. Traveling is just as much about meeting people as seeing new places. In the context of travel nursing, you may meet lifelong friends from vastly different backgrounds or professionals that could help you start a new career when you're ready to find a permanent position.
Joining a booming industry. Nursing in general can be a pretty stable career choice, but according to Bloomberg News, the travel nursing market has tripled in size since 2015. Now, it's a market worth an estimated $11.8 billion.
Having flexibility between contracts. In an industry where striking a healthy work/life balance can seem impossible, having downtime between contracts could be a huge selling point to nurses on the fence about their decision.
However, saying that travel nursing is all about adventure, making new friends, and helping people isn't just dishonest — it does a huge disservice to travel nurses and the challenges they face. Taking these realities into account should be a huge part of any RN's decision.
Some of the biggest disadvantages of being a travel nurse could include:
Not having a strong local support structure. While you can always text or call loved ones, it's not quite the same as meeting up with friends or family to blow off steam. For nurses with tight-knit families, travel nursing long-term may seem pretty lonely at times.
The headaches that come with inter-state licensing. While many states are a part of the NLC, not all of them are. Travel nursing agencies are normally good about navigating licensing issues, but missing an opportunity over paperwork can be frustrating.
Getting a bad schedule. Because travel nurses are temporary workers, they're often used to fill scheduling gaps. This could mean working longer shifts than you want or always having to work at a time of day you'd prefer not to.
The little differences between hospitals, clinics, and other healthcare providers. Different healthcare providers might use different recordkeeping software, have stricter security measures, or be laid out in a way that just totally interrupts your routine. Adjusting to these differences while also adjusting to life in a new location can be more than a little taxing.
Unstable contracts. Sometimes, a traveling nurse's contract can be canceled for reasons beyond their control: budget cuts or shifting staffing needs, for example. Unfortunately, that means nurses could find themselves looking for work at unexpected times.
The pros and cons of travel nursing may shift from job to job and person to person. But when trying to answer "Is travel nursing worth it?" for yourself, think about what makes your existing nursing career worth it and what makes it difficult. Will working away from home enhance those positives and negatives? Do short-term challenges make your long-term goals more possible?
Potential Travel Nurse Salary
One of the biggest reasons nurses pivot into travel nursing is the salary potential. If you're wondering, "Do travel nurses get paid more?" the short answer is yes in some cases. But in reality, the answer isn't particularly straightforward.
According to career research website Zippia.com, the median yearly travel nurse salary in the US is about $83,000 — a 15% increase over RNs overall. While entry-level travel nurses earn about $56,000 according to Zippia's numbers, the top earners net about $121,000 per year.
So what's with the huge pay range?
Travel nurses can be anything from nurse anesthetists to geriatric nurses and beyond. On top of that, every state, hospital, and travel nursing agency has its own pay structure. Likewise, a nurse's previous years of experience can influence how much they might get paid for traveling.
Find Out About Traveling Nurse Jobs Across the Nation
Determining if travel nursing is worth it to you means being brutally honest about what you're willing to sacrifice for a career in healthcare. Does enacting real change in people's lives make being homesick a little more bearable? When you think about helping fellow nurses through unprecedented public health crises, are you filled with a sense of pride and duty?
If you answered yes to either of those questions, investigate travel nursing jobs and find one that could turn your career into a calling. Just starting your educational journey to become a nurse? Check out some reviews about some of the nation's top nursing schools. In either case, your future is an investment. Protect it by making an informed decision about how to pursue a career in medicine.