<!- mfunc feat_school ->

Featured Programs:

Sponsored School(s)
Sponsored School(s)
All school search, finder, or match results, as well as colleges and universities displayed as "Featured School(s)" or "Sponsored Content" are advertisers that compensate us for placement on this site. The resources, editorial content, and school evaluations published on this site are developed independent of the schools that advertise here.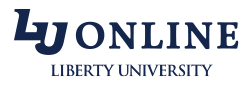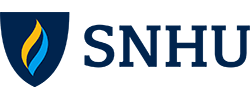 <!- /mfunc feat_school ->

In this article, we will detail the benefits and advantages of getting a degree in integrative medicine. We also will explain exactly what integrative medicine is and why you would want to earn a degree in this field.
What Is an Integrative Medicine Degree?
The entire healthcare field is rapidly evolving around the US, and one of the newest areas of healthcare research and evolution is in integrative medicine or INTM.
INTM is defined by the American Board of Integrative Medicine as the practice of medicine that reaffirms the great importance of the practitioner-patient relationship. INTM focuses on the entire person and the focus is on evidence, and makes full use of every therapeutic approach, as well as health care professionals, to result in the best health and healing.
An integrative medicine degree prepares you for a career in integrative medicine, and most often results in the awarding of a Master of Science in Integrative Medicine.
Integrative medicine combines state of the art medical treatments from traditional medicine with other therapies that are selected for the specific patient. The goal of this type of medicine is to unite the very best of conventional medicine with other types of healing and therapies that are derived from other cultures.
An integrative medicine degree is generally based upon the model of health and wellness, rather than as a model of disease. When possible, an integrative medicine action plan will favor the use of lower cost, lower tech medical interventions.
Why Earn an Integrative Medicine Degree?
More Americans are becoming interested in alternative medical therapies, in concert with traditional medical therapies. Many Americans today are reporting that they prefer the personal care that usually comes with the whole person philosophy of integrative medicine.
Others think that it is logical to use health strategies in their lives that come from many different types of approaches – not just traditional medicine. They believe that an integrative approach will allow them to get to their healthiest possible state.
Also, studies that have been done at Duke Integrative Medicine indicate that patients who are in integrative medicine programs often have better overall health benefits over the long term than patients who simply rely on regular medicine.
Another reason to consider this field is that there is much more focus today on treating the entire person and preventing people from getting sick. Disease prevention helps to reduce health care costs, which helps society overall. People tend to want to get medical treatments that can prevent them from getting ill in the first place. So, medical and health professionals with this type of training could be in higher demand.
Earning an integrative medicine degree is generally an option for professionals who already have medical training and want to integrate this type of medicine into their work. Some of the medical and health professionals who may choose to earn this advanced degree include:
MDs
Nurse practitioners
Physician assistants
Acupuncturists
Fitness trainers
Chiropractors
Nutritionists
Massage therapists
Different Types of Integrative Medicine Therapies
There are many types of therapies that may fall under the umbrella of integrative medicine, but below are the most common. A professional who gets a master's degree in this field will use traditional medical therapies in combination with some of these:
Acupuncture: This therapy involves the insertion of tiny needles into the skin at very specific points to change how energy flows through the body. NIH has found that acupuncture has been proven to treat nausea, pain and vomiting. Some of the other conditions that it can help with include asthma and arthritis. Conventional medicine states that acupuncture provides stimulation to the nervous system and can reduce pain.
Biofield therapy: This is a set of techniques that try to tap into your body's healing energy. Biofield therapies include reiki, healing touch, qigong and polarity therapies.
Guided imagery: This is a type of visualization medical practice that teaches patients to focus on positive mental images. It is based upon the notion that the mind can affect how the body functions. Its primary goals are to reduce stress and promote relaxation.
Hypnotherapy: This is a form of focused attention where consciousness is changed and distractions are blocked. Hypnosis allows people to focus very deeply on a single thing and is a way of increasing relaxation, and reducing stress and pain.
Online Integrative Medicine Degree Options
If you want to work in integrative medicine and help your patients to achieve better medical outcomes, you should consider the online degree options below.
George Washington University
George Washington University has a fully online Master of Sciences in Health Sciences that has a strong focus on integrative medicine. The curriculum in this two year degree program is the most progressive and rigorous platform in America for medical wellness. The program consists of 30 total credit hours.
Students in this integrative medicine program will develop a strong foundation and explore key aspects of integrative medicine that are very important to patient wellness. Your biostatistics and epidemiology classes will give you the opportunity to collaborate with health care and fitness professionals from many disciplines. You also will have the chance to explore philosophies and practices of translational research in human health.
In a series of intense, practical application classes, you will learn how to develop patient care plans, do case analyses, and come up with practice standards to show competence in integrative medicine practice. Other research classes will provide graduates with the skills that re need to work in evidence based research in clinical practice and integrative medicine outcomes research.
Required classes include:
Foundations in Integrative Medicine
Self Care Methods in Integrative Medicine
Nutritional Metabolism & Environmental Exposure
Metabolic Networks in Integrative Medicine
Clinical Genomics, Proteomics, & Metabolomics
Legal & Medical Ethics in Integrative Medicine
Practical Application of Integrative Medicine I
Practical Application of Integrative Medicine II
Clinical Research in Integrative Medicine
The Health Care Enterprise
Biostatistics for Clinical & Translational Research
Epidemiology for Clinical & Translational Research
After you earn your master's degree, you also can participate in the university's Fellowship in Integrative Medicine. This program is designed to give recent degree graduates access to several months of real life integrative medicine experience. The graduate level curriculum in this fellowship will turn you into a highly skilled health professional with a high level of proficiency in research, clinical, business and leadership disciplines.
After you graduate from this fellowship, you will be able to sit for the board certification for integrative medicine that was recently established by the American Board of Integrative Medicine.
Maryland University of Integrative Health
Maryland University now offers an online Master of Science in Nutrition and Integrative Health that provides a health care or medical practitioner with an innovative and exciting approach to studying nutrition and integrative medicine. This program has an intense focus on physiological, environmental, sociocultural and spiritual roles of food and medicine in our lives.
The program may be completed in two years online and will offer you an excellent background in nutritional sciences, nutrition education, and nutrition in clinical and public health settings. The program also is well known for addressing both the physiological and cognitive factors that influence food and nutrition in health.
This master's degree currently offers three specializations:
Community Nutrition Education
Herbal Medicine
Human Clinical Nutrition
Your required courses include:
Foundations in Organic Chemistry
Physiology I: Healthy Function
Nutritional Biochemistry
Intro to Complementary and Integrative Health
Foundations of Health and Wellness II
Physiology II: Movement Away from Health
Introduction to Statistics, Research Design & Information Literacy in Integrative Medicine Assessment
Redefining Nutrition
Human Nutrition II: Micronutrients
Summary
Earning an integrative medicine degree can be the path to a very exciting future in medicine and patient therapy.