<!- mfunc feat_school ->

Featured Programs:

Sponsored School(s)
Sponsored School(s)
All school search, finder, or match results, as well as colleges and universities displayed as "Featured School(s)" or "Sponsored Content" are advertisers that compensate us for placement on this site. The resources, editorial content, and school evaluations published on this site are developed independent of the schools that advertise here.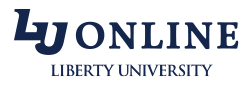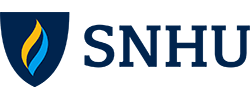 <!- /mfunc feat_school ->

This article will tell you how you should choose an epidemiology degree. It will detail what an epidemiology degree is, how to earn it, and how to select the best one. Also, we will describe what an epidemiologist does and what types of classes they take. Finally, there will be a selection of quality online epidemiology degrees you can take.
What Is an Epidemiology Degree?
Epidemiology is defined by the Centers for Disease Control and Protection as the study of the distribution and determinants of various health related states in certain populations, and the application of this study to reduce and control health problems.
An epidemiology degree is typically a master's or doctoral degree in public health (Master of Public Health or MPH) that teaches you how to investigate patterns and causes of injury and disease in human populations. An epidemiology degree teaches you how to reduce risk and occurrence of bad health outcomes, through the application of modern research, community education and through teaching effective health policy.
After you earn this master's or doctoral degree in epidemiology, which is one of the common specialties in the public health field, you will be qualified to do the following:
Issue plans and direct studies for complex public health problems, and determine the best ways to prevent and treat them if they ever do arise
Perform collection and analysis of data via observations, surveys and interviews. This is typically done through collecting blood and many other bodily fluids, to determine causes of diseases and health problems.
Communicate finding from epidemiologic studies to doctors and other health care practitioners.
The common courses that you will study in a typical epidemiology program are:
Introduction to Biostatistics
Introduction to Epidemiology
Social Epidemiology
Public Health Biology
Analysis of Categorical Data
Epidemiology Methods
Epidemiology Research Methods
Epidemiology of Infectious and Chronic Diseases
Why Earn a Degree in Epidemiology?
The field of epidemiology, and the broader field of public health, is becoming much more important in the 21st century. Health care is much more advanced than in years' past, but it is becoming very expensive to treat many different diseases and illnesses after they have occurred.
Through the proper application of public health principles and epidemiology, it is possible to collect and analyze large amounts of data from communities of people to get an idea what diseases could potentially affect that group. Once possible illnesses and diseases are discovered, the epidemiologist can collect and analyze data to determine who has the highest chance to get the disease. It is then possible to take action to prevent certain populations from getting those diseases at all.
Epidemiologists have a great opportunity to have a very positive effect on human health, to extend lives and to improve quality of life. So it is therefore a very worthwhile profession to work in. Epidemiologists may specialize in one or more of the following areas:
Infectious diseases
Maternal and child health
Chronic diseases
Injury
Occupational health
Emergency response
Oral health
This field is expected to grow by six percent by 2024, which is about average. It is believed that there should be strong growth for epidemiologists in state and local governments in the coming years.
Epidemiology Online Degree Options
While you can earn a bachelor's degree in public health to give you a basic understanding of the field, you generally will need to earn a master's degree in epidemiology or public health with a focus on epidemiology to progress far in the field.
Fortunately, you can now earn a degree in epidemiology online without ever visiting a campus. However, you should make sure that the online degree program fits your public health career goals and is a good quality degree. To determine that this is the case, you should ask these questions:
Is the epidemiology program 100% online? You may find a hybrid program that will require you to come to campus to take some classes or to participate in some intensive sessions every year. This is fine and can be a great addition to your education, but if you are busy with work and family, you will want to know in advance if you will have to go to campus.
Are the epidemiology classes offered at any time or do you have to 'show up' at class at specific times? Some people are very busy with their other obligations and need to attend class on their schedule. Others may prefer to take classes at a set time with their classmates.
What kind of interaction will you have with your other epidemiology classmates and professors? Being able to get to know other students and your instructors is great for networking and a feeling of camaraderie. There are some very well assembled online epidemiology programs that will allow for a great deal of online interaction with others.
What kind of career support and student services do they have? Ideally, you want to attend a university and program that offers the very same support services as are offered to campus based students.
Keeping these key items in mind, we recommend that you look at these online master's and doctoral degrees in epidemiology:
University of South Florida
The University of South Florida offers a Master of Public Health in Epidemiology that may be completed in approximately 2.5 years. All of the classes may be taken online, and some of them may be taken at any time, such as some recorded lectures. There also are some classes that must be attended at set times.
Your required courses will include:
History and Systems of Public Health
Supervised Field Experience in Your Home Area
Epidemiology
Biostatistics
Principles of Healthy Policy and Management
Environmental and Occupational Health
Social and Behavioral Sciences Applied to Health
Population Assessment I and II
Epidemiologic Methods I and II
Computer Applications for Public Health Researchers
Your field experience will allow you to work as an intern in a public health agency in your area or in a similar facility. Each student is assigned to a full time faculty advisor who will meet with you by Skype or phone every semester or more often. You also will have the chance to work with students from all over the world and from different backgrounds.
Walden University
There are a limited number of online Ph.D. programs in epidemiology or public health. One of the best is available fully online at Walden University. This is a Ph.D. in Public Health with a focus in Epidemiology. You will have the chance to build upon your master's level skills and to become a more effective expert in epidemiology, so that you can make extremely valuable contributions to advance wellness among all populations.
Your coursework will take four years to complete, and focuses on preventing injury and disease; health informations; epidemiology; and the importance of marketing, communication and PR in public health.
You also will be required to do your own research in an advanced epidemiology or public health area of your choice. You will learn how you can expertly apply public health and epidemiology research to lead to positive social changes in our communities.
The epidemiology track will increase your grasp of how infectious and chronic illnesses can affect entire populations and will look at how to maintain community health. You will study how serious, chronic diseases such as diabetes and cancer can devastate communities, and you will learn how to come up with education programs that can prevent these diseases.
Accreditation
It is critical that your university be properly accredited to let you know that you are learning from a proven, rigorous program. Your university should be accredited by one of the regional accreditation agencies that are approved by the US Department of Education:
Middle States Commission on Higher Education
New England Association of Schools and Colleges
Higher Learning Commission
Southern Association of Colleges and Schools
Western Association of Schools and Colleges
Northwest Commission on Colleges and Universities
Also, your epidemiology program should be accredited by CEPH, or the Council on Education for Public Health. This is the most highly regarded accreditation organization for public health programs.
Summary
Epidemiology is a very exciting, growing and challenging career that really allows you to make a major contribution to public health and to the world. Consider earning your master's or Ph.D. in this fascinating field and enjoy a thrilling career in disease and illness prevention.
Additional Resources